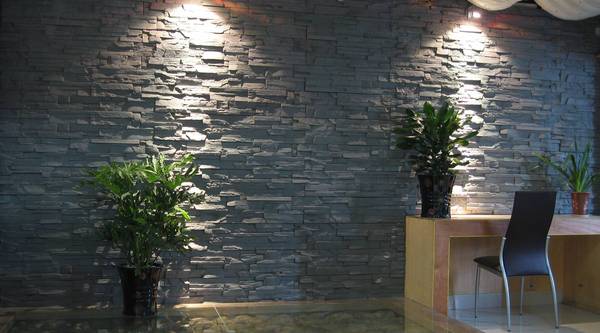 Stacked stone is a natural material that adds a tactile stylish element that can't be created with any other product. Stacked stone comes in a wide variety of shapes, sizes, and colors. Read about some of our favorites below or click the link above to see the blog with photos!
Arctic White Marble Stacked Stone
If you feel like your wall is boring and something should be changed, stacked stone is the answer to what you've been looking for. It is guaranteed to give your wall an entirely new look. Arctic white marble stacked stone is classy and can add nicely to the appearance of your home. It is very sophisticated in nature and perfectly charming both indoors and outdoors.
Golden Honey Pencil
We love this one when used in a bathroom. There is no doubt that a bathroom becomes more inviting when it is a combination of comfort and beauty. It is always great in this location due to its unique color and design. Please note: while it looks great in your bathroom, there is no doubt that it can be a good fit in other parts of your home as well.
Rustic Gold
This stacked stone is one of our favorites and matches just about everything. Whether used indoors or outdoors, you can't go wrong with these colors! We love this used as an accent wall in the office or living room.
Stacked stone has gained quite a bit of popularity over the past few years, and for good reason. It is perfect because it can be used indoors or outdoors and is very versatile. Not only that, but it comes in so many different colors and styles that you're sure to find one that matches exactly what you're looking for – whether light or dark. Try out an accent wall in your office or living room – you won't regret the way it looks.